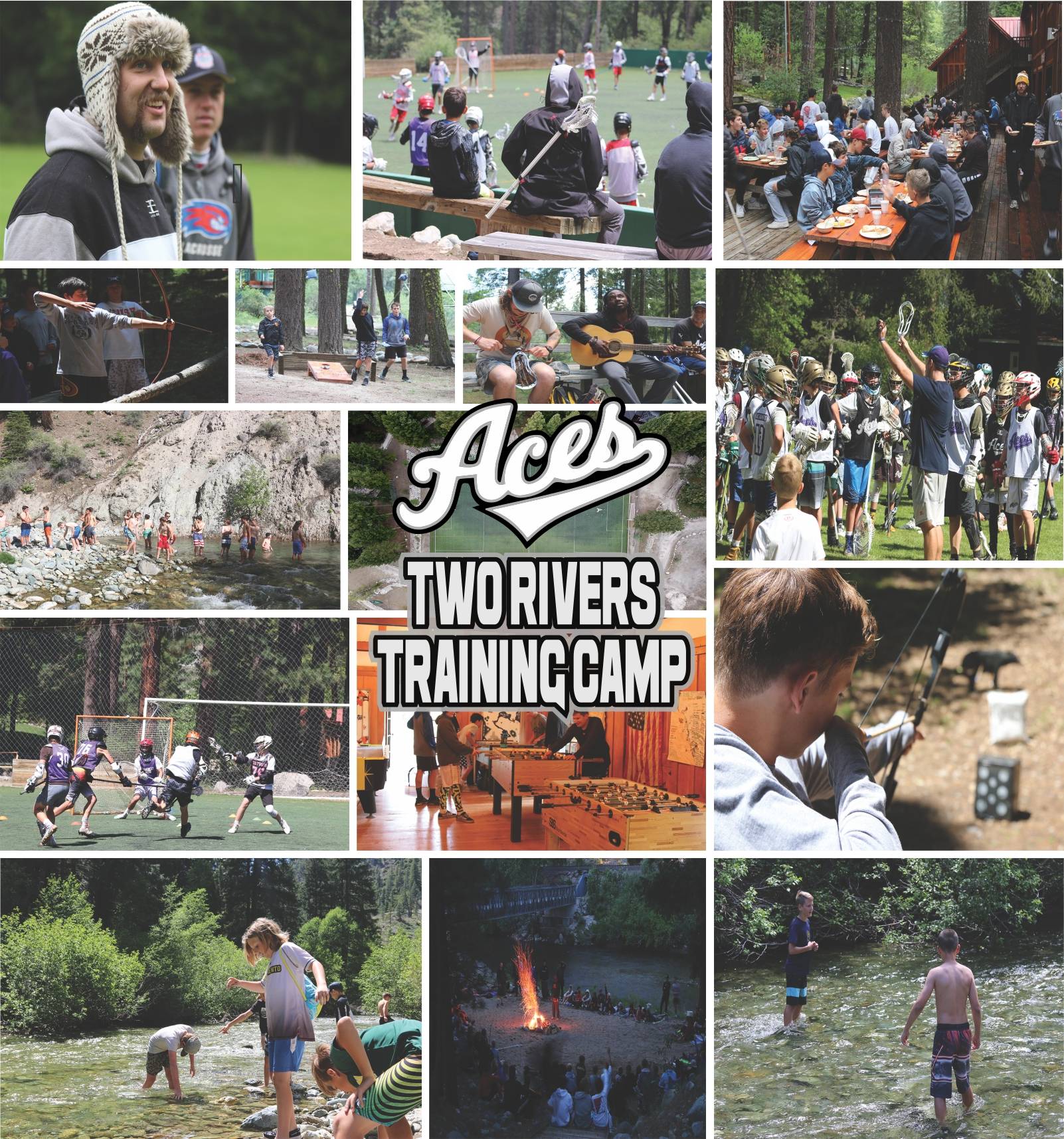 TWO RIVERS TRAINING CAMP
Coming soon!
Grades: 2024, 2025, 2026, 2027, 2028, 2029
We are thrilled to be holding our annual training camp at beautiful Two Rivers Camp! The camp, located in Graeagle, California features 3 pristine grass and turf fields, nestled in the majestic Sierras with two rushing streams bordering the 40-acre, sports specific site. We decided to host the training camp at Two Rivers with the vision that combining lacrosse training with a true camping experience in a marvelous setting would be something that makes lasting memories and allows the boys to bond to create a chemistry that is unrivaled amongst club lacrosse programs.
The weekend will be all inclusive with food, lodging, and all activities (nature hikes, archery, fishing, rafting, basketball, volleyball, swimming, and outdoor games) are covered as part of camp registration. We will also have a bus transportation option for those players whose parents want to take the long weekend to themselves. Players will spend the weekend watching the NCAA D1 Championship on Memorial Day before camp wraps up at 2pm.
Visit the Two Rivers Camp website to learn more about the site and surrounding areas: www.TwoRiversSoccer.com
7:30 am – Wake Up Call for all players
8:00 am – Nature Hike (bring snack)
9:00 am – Breakfast
10:00 am – On Field Skill Building Session #1
12:00 pm – Rest/Downtime12:30 pm – Lunch
1:30 pm – Team Practice
3:00 pm – Swimming/Archery/Basketball/Volleyball/Game Room
5:00 pm – On Field Skill Building Session #2
6:30 pm – Dinner
7:30 pm – Campfire & Lacrosse Trivia
9:00 pm – Free Time: Cabin or Game Room
10:00 pm – All Players In Their Cabin
10:30 pm – Lights Out
- Friday night check in between 6pm-9pm
- Camp end at 2pm Monday afternoon
- Players will be emailed a packing list prior to camp